Database management cu un singur fișier PHP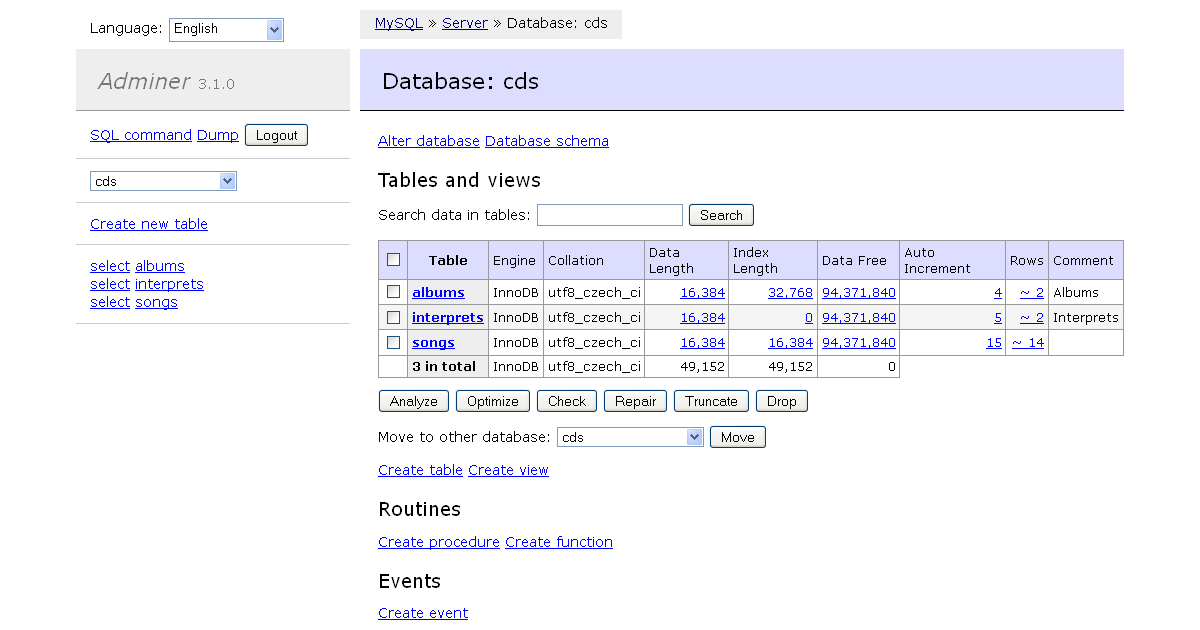 Când ai de modificat un site sau ai de predat un proiect, clientul îți poate da doar datele FTP și MySQL. În asemenea momente ai nevoie de un script cât mai simplu pe care să-l folosești în locul prea cunoscutului phpMyAdmin.
Adminer face asta și nu este decât un fișier PHP. Dupa ce l-ați folosit îi puteți schimba extensia încât să nu reprezinte o posibilă vulnerabilitate. Sau îl puteți șterge.
Adminer (formerly phpMinAdmin) is a full-featured database management tool written in PHP. Conversely to phpMyAdmin, it consist of a single file ready to deploy to the target server. Adminer is available for MySQL, PostgreSQL, SQLite, MS SQL,Oracle, Firebird, SimpleDB, Elasticsearch and MongoDB.
Download aici.