Service Unavailable - PHP-FPM eroare port Virtualhost Virtualmin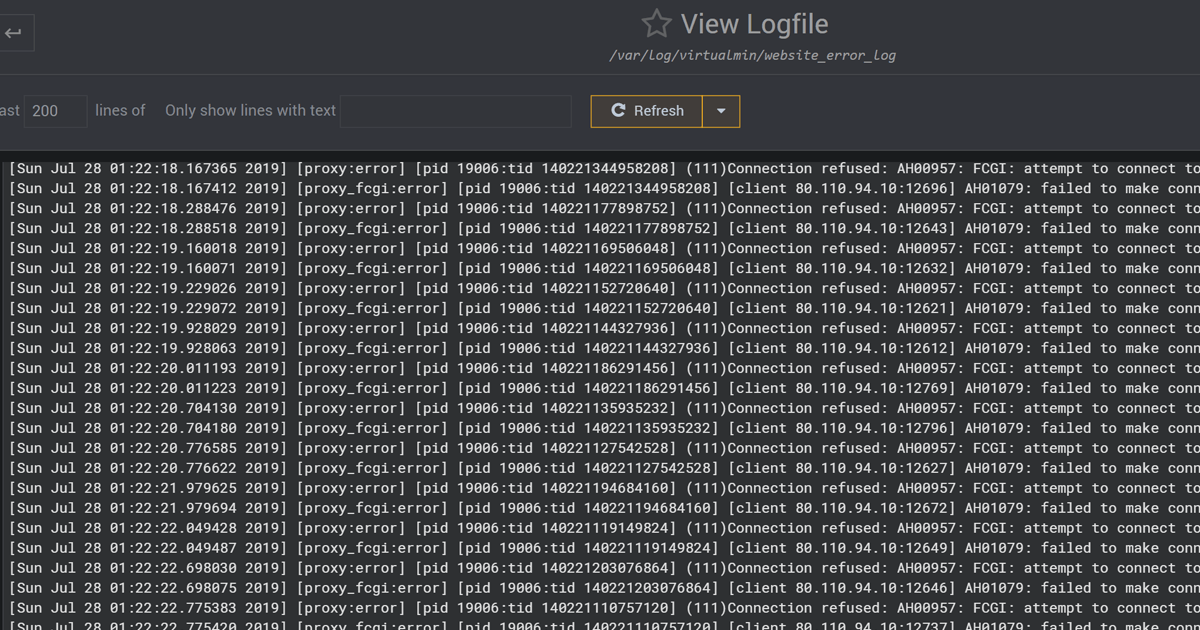 Un bug al panoului de hosting Virtualmin a determinat ca toate site-urile care aveau PHP-FPM execution mode să afișeze următorul mesaj:
Service Unavailable
The server is temporarily unable to service your request due to maintenance downtime or capacity problems. Please try again later.
iar în loguri:
[Sun Jul 28 11:00:19.583179 2019] [proxy:error] [pid 11605:tid 140145000912640] (111)Connection refused: AH00957: FCGI: attempt to connect to 127.0.0.1:8021 (*) failed
[Sun Jul 28 11:00:19.583228 2019] [proxy_fcgi:error] [pid 11605:tid 140145000912640] [client 80.110.94.10:38808] AH01079: failed to make connection to backend: localhost
La prima vedere Apache funcționează ok, site-urile statice funcționau. PHP-FPM raporta că funcționează ok. Prima soluție a fost să încerc să resetez execution mode, am mers la Website options și am setat CGI wrapper, save, apoi PHP-FPM și save. Site-ul a început să funcționeze, am făcut asta pentru toate.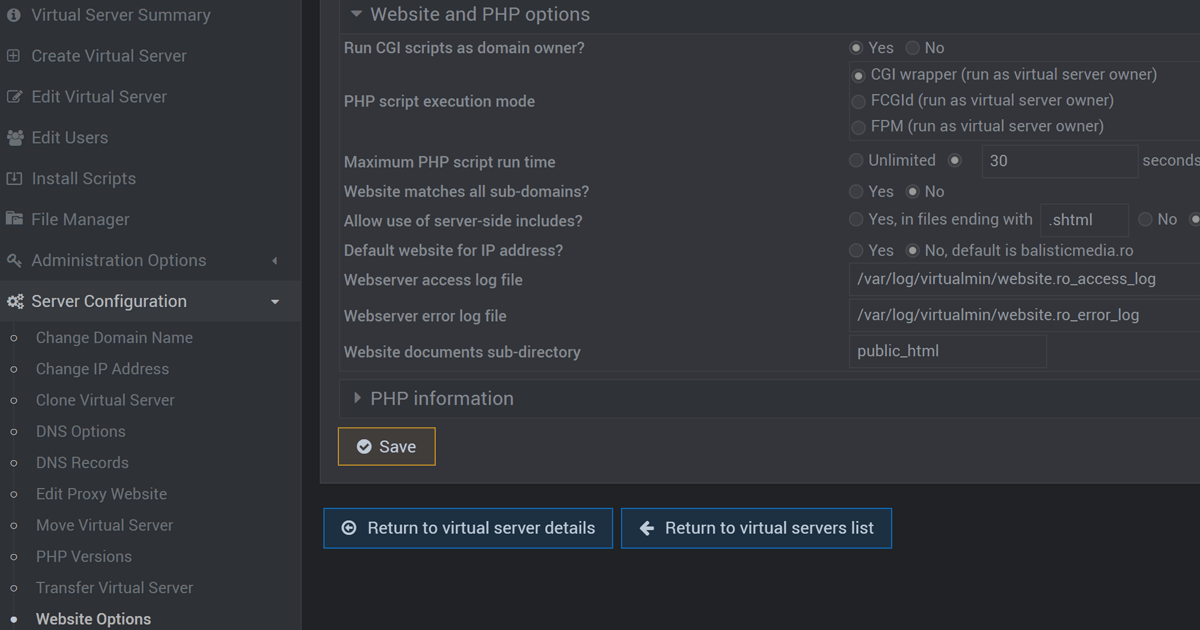 Am studiat mai mult problema și a reieșit faptul că ultimul update al Virtualmin (ver 6.07) are un bug care resetează toate porturile în momentul în care rulează funcția de re-check configuration:
Fixing port clash for PHP-FPM version 7.0.4
În loc să fie strict un control informativ, aceasta modifică fișierele astfel încât portul declarat în Virtualhost nu mai corespunde cu portul declarat în pool-ul PHP-FPM.
Momentan am lăsat toate site-urile pe CGI wrapper, deși impactul asupra performanței și resurselor se simte: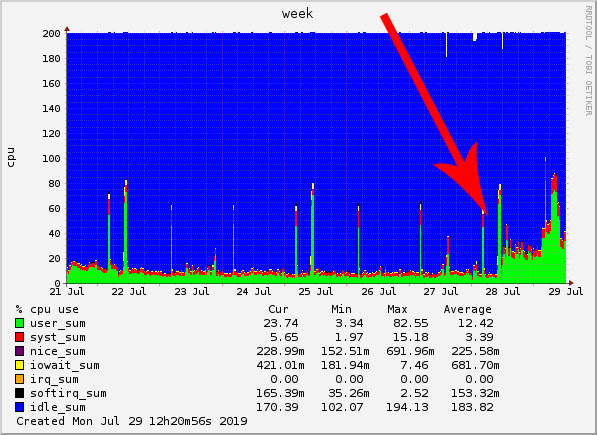 Mai bine se încarcă mai greu decât să nu se încarce deloc.