Follow-up Facebook Shops and some extra thoughts about social media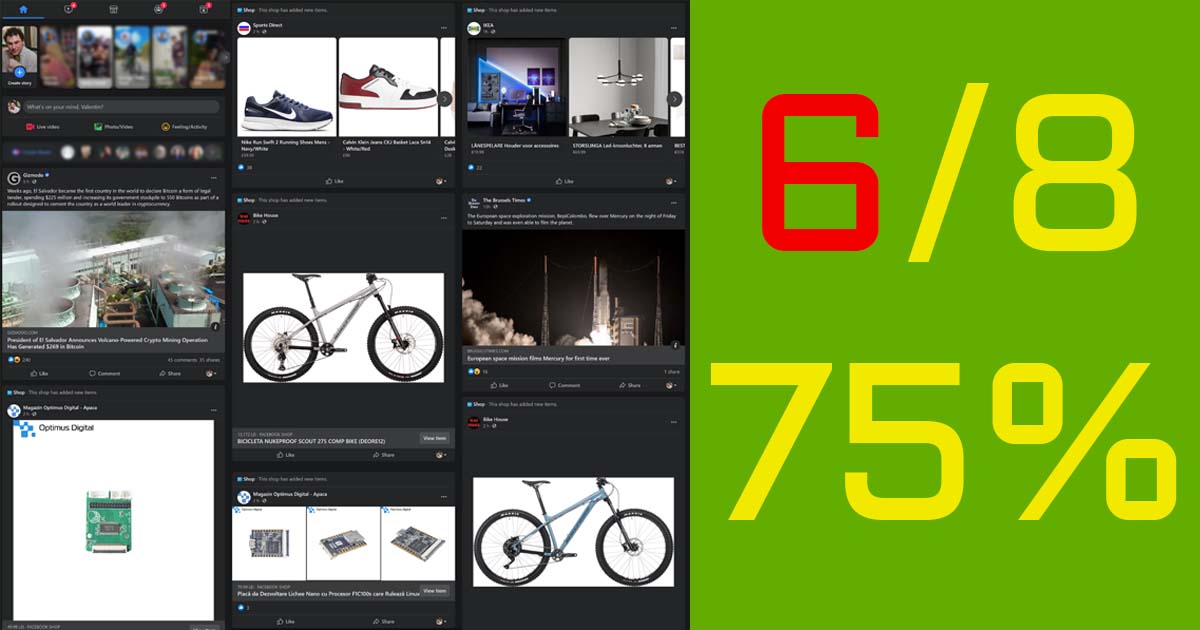 Today my Facebook news-feed was like in the picture below, what I wrote more than a year ago actually happened My opinion about Facebook Shops:
Facebook Shops will only dilute even more the news feed.
This reveals 2 issues, on both sides of the system:
Facebook still does whatever it wants to do. As there is no viable alternative and no action from authorities. Fake analytics, content that breaks even their ToS but ... views, live while driving and pirated content. Facebook doesn't provide an option to close the "shop" posts. The only way is to snooze or unfollow the page and the only one who loses is the page owner who probably embarked on this method as advised by some "online specialists".
Social media managers, online specialists, and so on. Together with the business owners who are afraid to miss a potential customer and are entering the "black hole": "There's a new social network, we MUST BE there, prepare budgets. Remember Clubhouse? TikTok? Linkedin Stories? Flooding the customer with ads is not the best approach. Especially when the target is the customer who can buy the products as they are usually careful how they spent their time. They will just AdBlock or unfollow.
I'll subscribe if I want to know when you add a nut on the website, I won't scroll on Facebook.